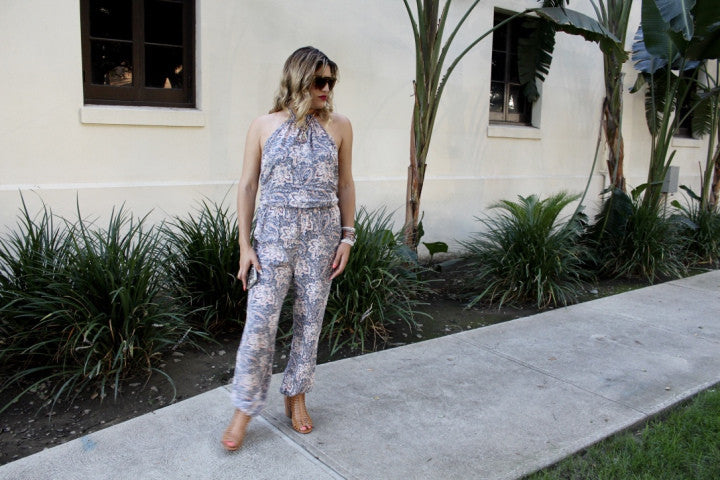 Preparing for Black Friday
With Black Friday around the corner we are all thinking about what to buy?  Should we go right after dinner or the day after in the morning? How to prepare for black Friday and what to look out for? Keep reading below for more specific suggestions and exclusive details on my personal list for Black Friday. 
What I'm Wearing?
Jumpsuit: Similar Here
Shoes/Zapatos: Similar Here
Bracelets/Pulseras: Click Here
Lipstick/Labial: Click Here
I personally love to go black Friday shopping the day after thanksgiving sometime before noon. Stores can get a little hectic the night before but it is becoming the new trend lately. Whether you decide to go thanksgiving night or the following day I've listed some suggestions that have helped me stay on track in the past. 
1. Make a list of the things you want to buy: This means putting together a concise list of the items you are looking for. Especially if you are in a budget. It can be easy to overspend and end up with things you don't need. There will be awesome sales and usually the more you spend the more you save. Stores love to use that marketing strategy. 
2. Make a Budget: Sometimes when we are in the store it is easy to get side tracked. The items are always perfect, the right color/and or fit, and usually one of a kind. The first thought that crosses your mind is "I won't find it again." haha Truth be told we have all been through this. Expect to find a lot of good deals Black Friday weekend and a lot of "perfect" items. Allow yourself to make a budget so that you can purchase the things you need and stay on track. 
3.Do your research: After you made a list and you know what your budget is look for the stores that are going to have the items you seek. Avoid the trouble of visiting an excessive amount of stores, which ultimately will not have the items you need. 
4. Take an Uber/Lyft: traffic and parking is always unpleasant if you are close enough to a mall or store. why not take an uber or Lyft and void traffic? I think I will definitely do this this year. 
​5. Ask for gift receipts and know store policies: We might purchase things we don't need that day and you want to cover your bases. Hold on to gift receipts, receipts, and know store policies to protect yourself. 
5. Know your sales: A little tip I've learned is that cosmetics and fragrance usually do not have any amazing sales. They throw in a gift or two but the sales are not major. Unless it is a specific gift you are looking for, avoid the cosmetic counters 'til the very end of your shopping endeavors. 
​6. Keep track of your card and shop on protected websites: Many love to shop online. Make sure the website has been verified and if a deal seems to good to be true it might not be real. 
7. BE safe: It can get a little crazy Black Friday weekend. Lets not forget to be kind to everyone and go to the stores with the most positive attitude. The likelihood, of getting an angry stare from someone is probable. Be on the look out and try to be the best version of yourself. 
​​​My Personal Shopping List and Gift Ideas
I will probably go shopping Friday morning. Some stores have the early bird sales and that is usually where I find my yearly winter peacoat. This year my top fav things to look out for are:  
​1. Winter peacoat: I usually buy this one at JcPenney or Macys. I am thinking of buying a black military coat with gold accessories and/or a white one. A few years ago when I moved I got rid of my coats due to lack of space. Now that I am more settled down I am very excited to shop for a new one. 
2. Leather Jacket: every year I wait till it gets cold to purchase the perfect one., and every year I don't buy one. haha this year I am definitely buying one even if it faux leather. It can turn out to be more affordable and I realized I like to change the style of my jackets from time to time. My top pick is this one.
3. Lace Up Ballet Flats: Ive been stating at these bad boys for a while now. I am a neutrals kind of gal so these here are top on my list. ​
Xoxo,
Caryn