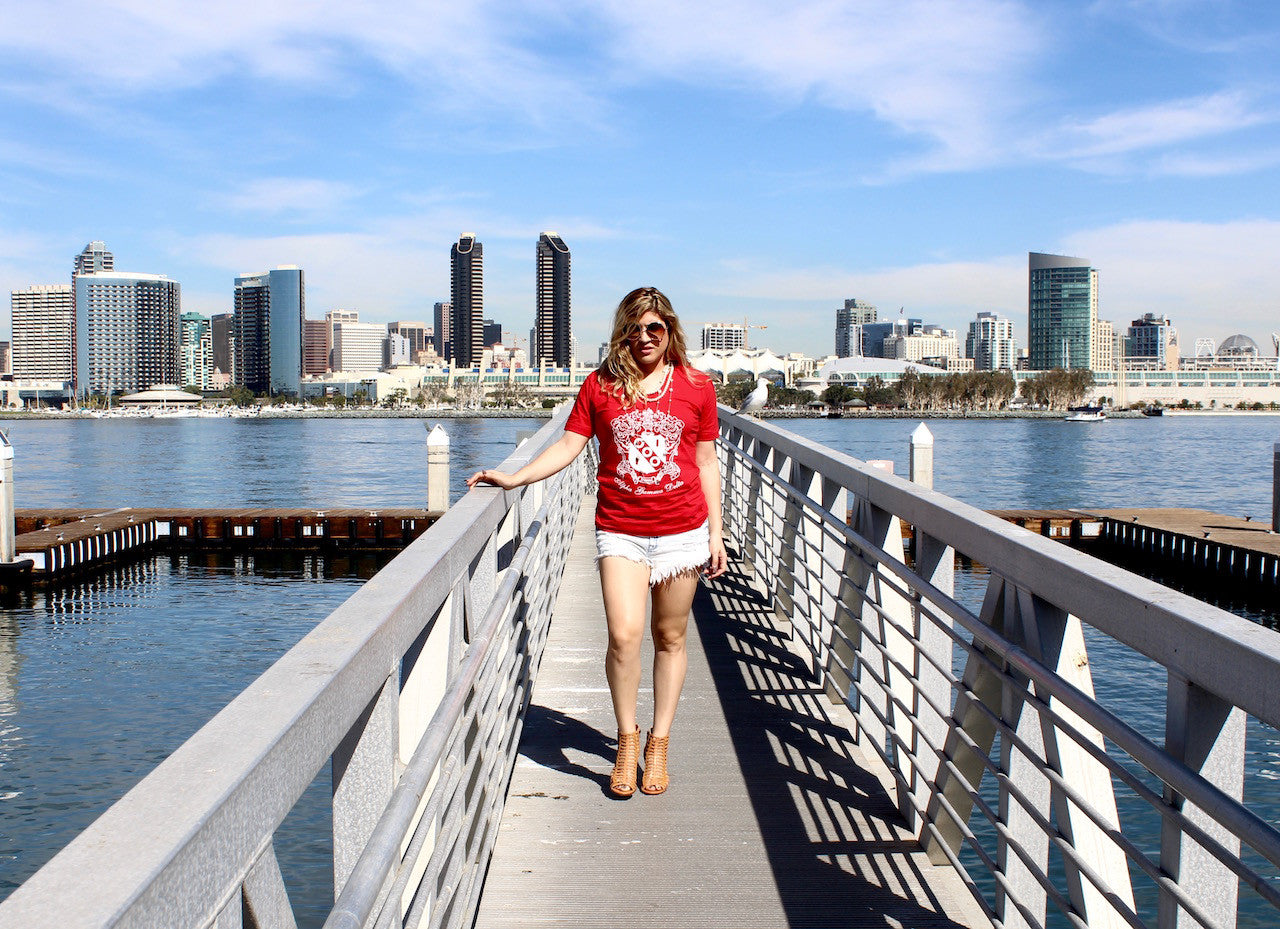 Daisy Dukes & Sorority T shirt
I'm feeling the heat in SD guys. It is 87 degrees today and it is totally feeling like a summer day. I wanted to wear a college sorority t-shirt to go out the other day and I wasn't sure if it was appropriate since I'm not in college anymore. Someone brought it to my attention so it got me thinking. 
 Ok so I was wearing a sorority necklace the other day and someone (won't say who) approached me to tell me that I wasn't even in college anymore so why would I wear my greek letters. To be totally honest It took me by surprise and made me a little uncomfortable. I thought to myself could they be right? Am I not allowed to wear these anymore? Well after a long day of thinking and feeling uncomfortable about the whole scenario, I decided to analyze who this was coming from. First off they were not ever involved in greek life or a even a club for that matter. Sometimes people fear the unexpected but quite honestly if you feel like rocking your sorority letters after graduation DO IT. Greek like is about sisterhood and life long friendships. My college life without Alpha Gamma Delta would have not been the same. Many have a lot to say about Greek life and everyones experience is different but remember your greek letters are and will always be a part of you. Wear them proudly! 
 You guys already know I had to share some of the cutest denim goodies I found below. Make sure to check them out and please send me your thoughts on my instagram post. I am still trying to get the comment section for you guys. Bear with me.