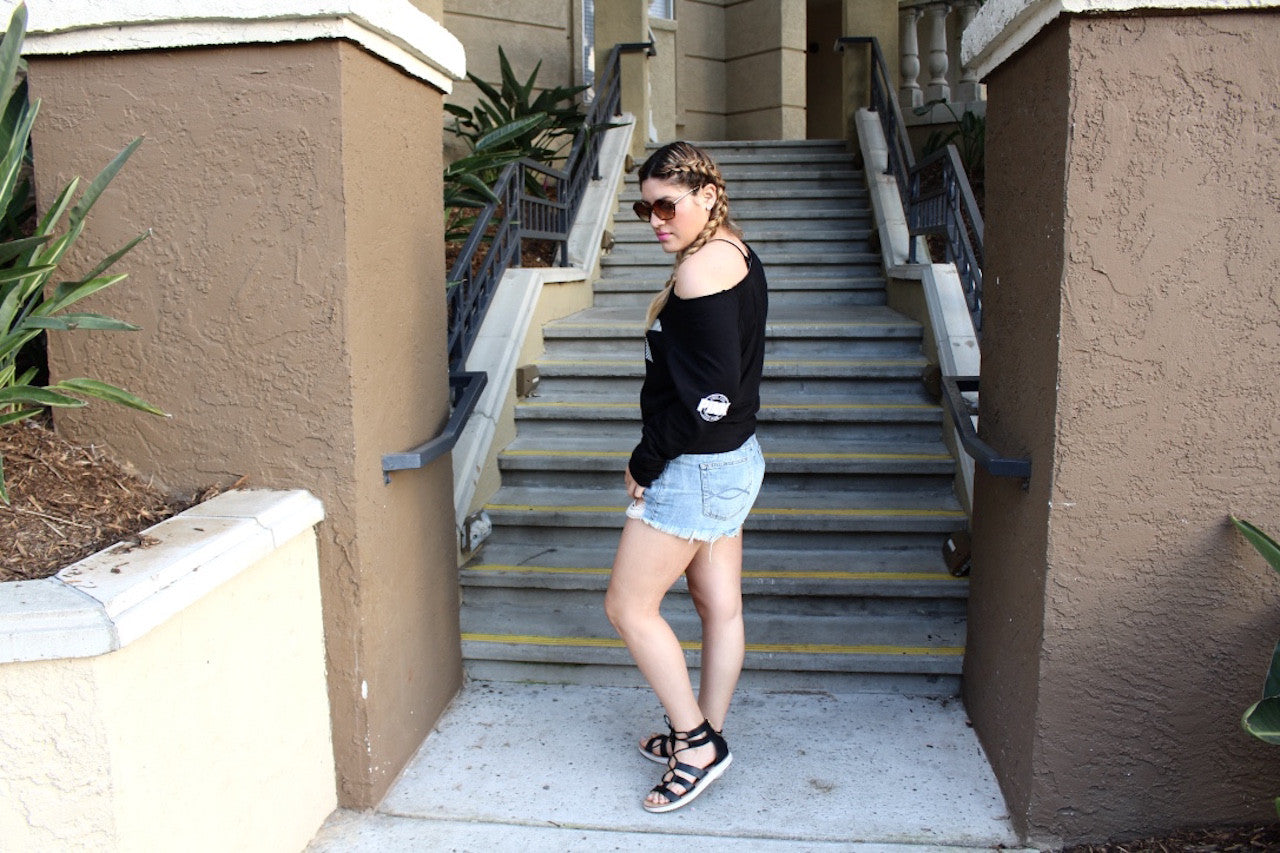 What's So Great About an Off The Shoulder Sweater?
Off the shoulder tops are really going to be in this summer. Want to start early? Hello off the shoulder sweaters. What you need to mix and match them?
Spring time calls for a little bit of skin haha but what about that cold spring breeze? Spring can be such an exciting season because it feels like summer is near. You start to see the floral prints and dresses everywhere. I personally get so cold during the evening so getting into a tank top and daisy dukes shorts is just not an option. I would freeze! My favorite fix to this is all the cute off the shoulder sweaters. The one I'm wearing above is from Victoria's Secret but I added some favorites below. 
​Evening Look: pair the sweater with some curls in your hair, high heels, some leggings, or shorts. and boom you have you night outfit! If you choose sweaters without any writing on the front of them it is easier to transition them from day to night look. 
Day Look: Daisy duke shorts, some braids in your hair, and you favorite pair of gladiator sandals or chucks. 
Show me your looks loves! 
xoxo, 
Caryn