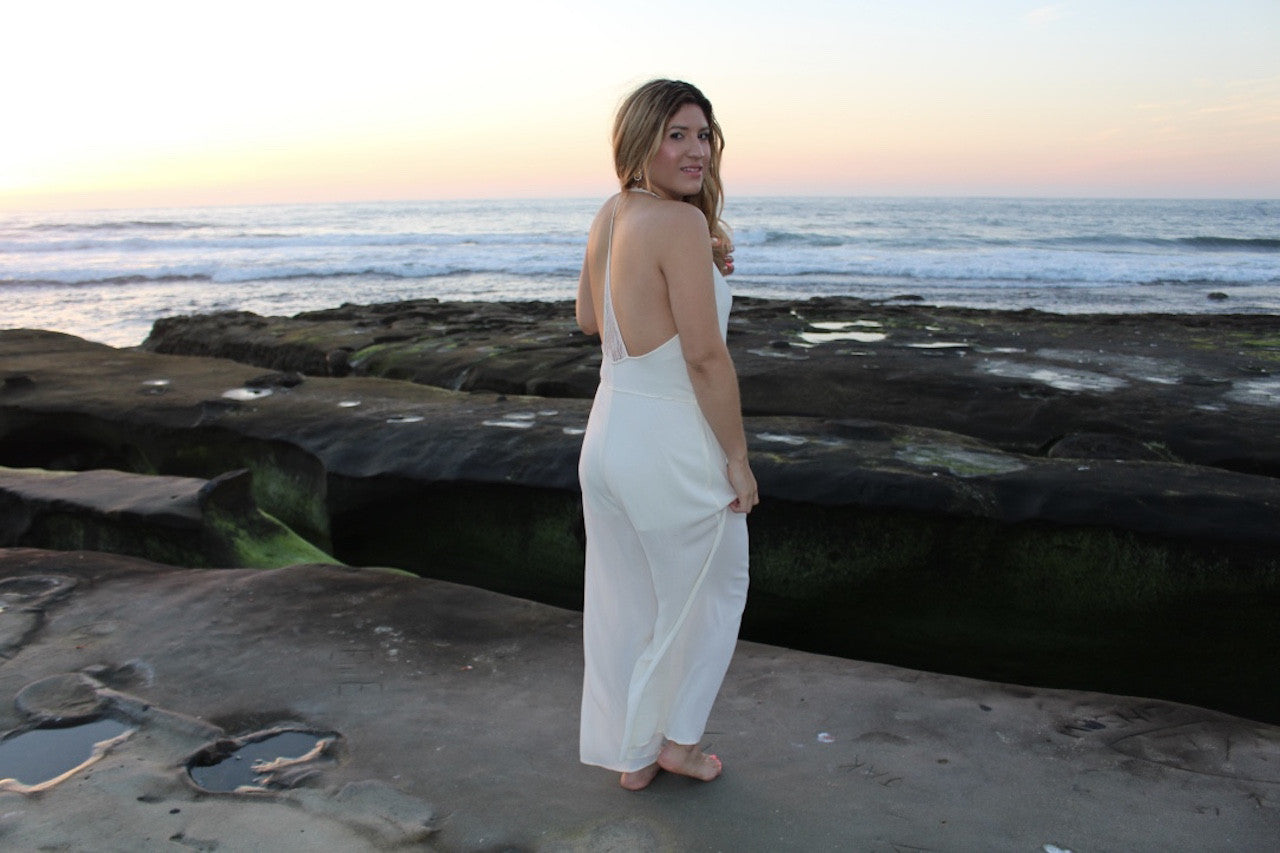 How to dress up a white Jumpsuit?
Beautiful month of March the flowers are blooming and the invites for parties begin. Do any of you have a white jumpsuit lying around in your closet and wondering how to spice it up? If you don't have one, not to worry I've added the cutest ones
White jumpsuits how many different ways can we wear it? The great thing about jumpsuits which you guys have heard me say before is that they can be your perfect day and evening outfit. I have worn it for a small family party  and a date night outfit. You can change two things on it and boom you have two different looks. 
For a day outfit: Throw on some strappy sandals. A thin necklace and earrings studs. As well as a denim jacket.  If you decide to got for a lipstick color go with a soft tone, so it neutralizes the look and lets your natural make up look bronzier and flawless. 
​For a night out outfit: (like the one shown above) Throw on a statement necklace, and let your hair down. Accessories are everything for this evening look. I went barefoot for this photos since I was at the beach but you guys already the high heels were in the car. My choice of lipstick would have been a hot pink color but I accidentally forgot that tone in my other purse. Ah not to worry I think I made it work overall. 
Thanks for reading loves! This necklace & earrings set will be available for purchase on CarynLn.com. Follow on instagram @queenbeefashionblog to stay updated.