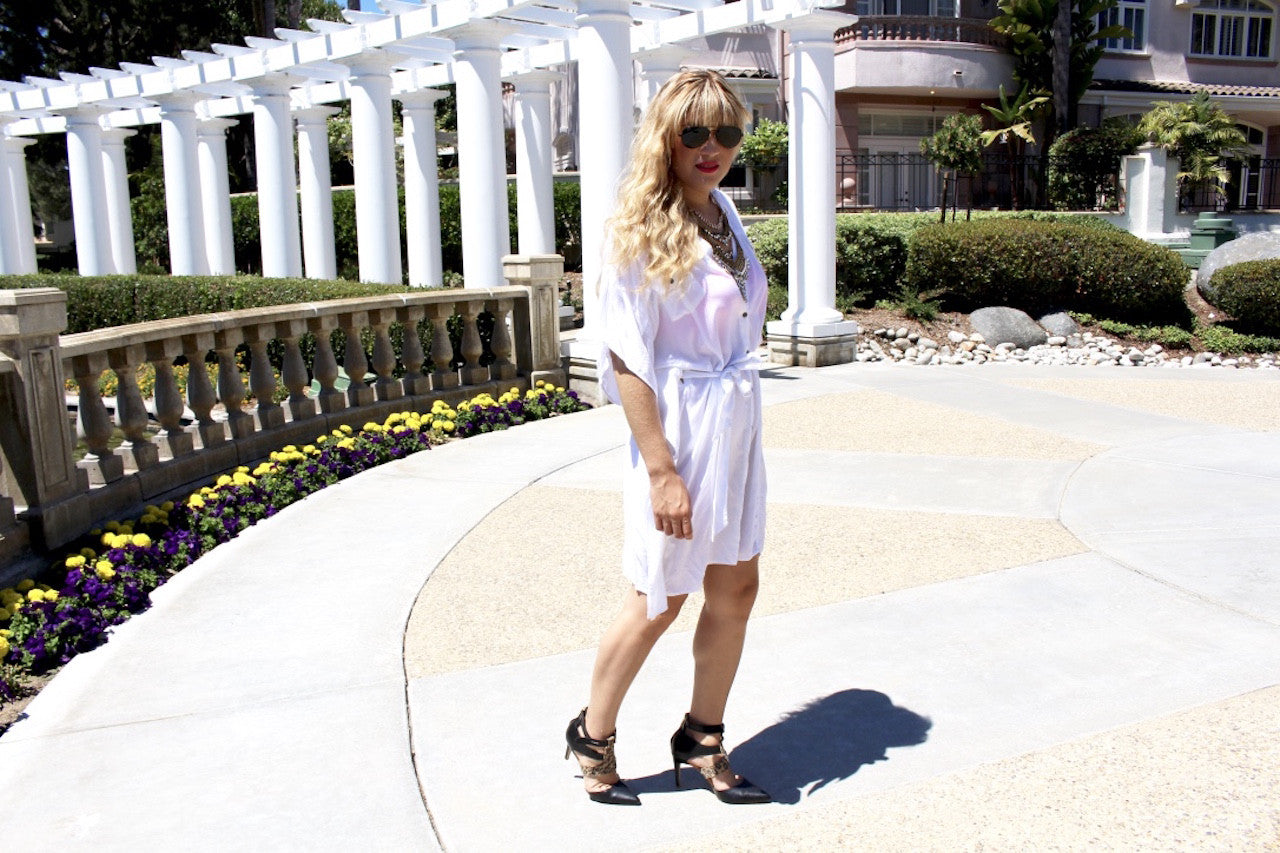 The Perfect City Girl OOTD
Hi everyone! So we all love a good "city girl" styling. But, is it just me or are these pictures on Instagram not realistic most of the time? They are great inspirational photos but is that really what we look like on a casual day in the street? Because if thats the case I rarely see people dressed like that. Haha not to say they don't exist. I'm guilty of it too. so for this post I wanted to show you guys what a REAL city girl styling looks like day to day. If you don't catch me in my gym clothes I would probably be dressed something like this.
En Español
Hola! Hoy empezamos con un vestuario de chica de ciudad. Fue inspirado por todas las fotos que se ven en las redes social especialmente Instagram.  En veces las fotos no ayudan a recrear un mundo realista. Son muy perfectas y cuantas de estas personas se ven caminando por la calle? A mi también recrear fotos para ustedes pero en este blog vamos a enfocarnos a recrear un vestuario real que si pueden usar día a día y siempre manteniendo un vestuario para la chica de ciudad. Día a día seguramente me encuentran en mi ropa de hacer ejercicio pero cuando salgo me gusta combinar el vestuario de chica de ciudad así.. 
LOOK 1
1. type of dress 
90% of the time I will have white on. I don't know why! its my color I suppose. A good flowy dress, tied at the waist gives an effortless style. 
Dress:  By BCBG
2. Statement Necklace  
We can't forget a statement necklace. This one is a large one. I was going to a dinner event this day and I went for a piece that would make the dress pop out more. 
​​​
3. Sunglasses 
It's always sunny in San Diego. We needed some dark aviator glasses to complete the city girl look. 
​​​
4. High heels 
Of course we could not forget the high heels. I usually don't wear high heels because I love to walk! and Im keeping it real I can't walk more than 5 blocks before my feet are begging for some sandals. haha. 
Now, what if I'm not going to a dinner event and I'm taking a casual walk around the mall but I don't want to look like I just rolled out of bed? Well. Here is look number 2! Let the stripes obsession begin. 
​​​
En Español
1. Tipo de vestido
con un lazo amarado en la cintura para definir la cintura y darle un estilo mas chic. un vestido con flojo,90% del tiempo voy a traer ropa blanca. No se porque. Todos tenemos un color que los hace sentir mas confianza en si mismo. 
Vestido: BCBG
2. Tipo de Collar
Lla saben que siempre me gusta usar collares grandes cuando voy a salir. siempre se ocupa una pieza como esta. Quería que mi vestuario luciera mas llamativamente. 
3. Gafas Del Sol
San Diego siempre esta soleado así que ella saben gafas negras del sol fue muy apropiado y ayuda a completar su look de chica de ciudad.   
 4. Zapatillas
Claro que no se pueden olvidar zapatillas. Casi no me pongo zapatillas porque me encanta caminar mucho cuando salgo y que ser sinceros no puedo caminar mas de cinco bloques en zapatillas. 
Entonces que hacemos? que tal si nada mas vamos a caminar a unas tiendas en la tarde pero no me quiero vestirnos super casualmente. Aquí tienen vestuario numero dos.  
Look 2 
1. type of dress  
Who doesn't love a comfortable loose cotton dress? I know I do. By now, you guys already know I am the queen of dressing up or dressing down items. I love items that are versatile. This dress is perfect theme park dress if your feeling girly and flirty, but it can also be that city girl look you need for a casual Friday, without entirely embracing the word casual. 
​​​
2. Hairstyle & Make up 

 
For this style, I wanted a more sophisticated hairstyle to "dress up" the dress. A simple sleek low bun with blunt fringe bangs did just that. Of course, we can't forget the lovely pop or lipstick. Who knew red could look so good with a cotton dress! 
​​​
3. Stripes 
I do have to say be careful with the size of the stripes for this look. The thicker they are the more defined they make you look. I have a wide back. ahh (working on it) lol So the more thin and dainty the stripes are the more flattering the dress can be. This dress was cutting it close for me, I wish the stripes were thinner, but It was such a comfortable dress I could not pass it up. 
4. Sandals 
The shoes can really change the look overall, I was going to do a lot of walking so I went for a strappy pair that can keep with my feet. If I didn't need them to be so comfortable I would also consider some gladiator sandals like this. 
Overall It was one of those days where the day is perfect because you are surrounded by happy people, the sun was out, and your outfit made you feel cute. All a very important combination. haha Hope you enjoyed this post and you are inspired to complete your own version of a "city girl" look. 
​​​
Make sure to SUBSCRIBE so you can get the blog post to your email in advance. Follow me on Instagram  & Facebook for daily photos. Much love! 
xx, 
Caryn 
 En Español
1. Tipo de vestido
Para este estilo quería un peinado mas sofisticado para que el vestido casual que luzca. Un moño mas bajo en el pelo y flequillo ayudo a completar este look. Claro que no olviden el color de labial. 
2. Peinado y Maquillaje
Para este estilo quería un peinado mas sofisticado para que el vestido casual que luzca. Un moño mas bajo en el pelo y flequillo ayudo a completar este look. Claro que no olviden el color de labial. 
3. Stripes | Rayas del vestido
Para un ultimo detalle tengan cuidado con el tamaño de las rayas del vestido. Si están muy gruesas lo mas ancho que lo hacen ver a uno. si las rayas son mas delgadas hacen que el vestido se vea mas fino a la misma vez. Este vestido estaban un poco gruesas las lineas pero como estaba tan a gusto no lo pude dejar. 
4. Sandalias
Los zapatos pueden cambiar el look de su vestuario completamente. Este día iba a caminar mucho así que decidí por unas sandalias. Si no es porque iba caminar mucho hubiera combinando este vestido con sandalias de gladiador como estas. 
Este fue un día perfecto para mi porque estaba rodeada de personas felices, y el vestuario era cómodo y femenino. Las dos cosas son una combinación muy importa. Espero que haigan disfrutado esta version de una chica de ciudad y que los haiga podido inspirar.
Aseguren de suscribir para que puedan recibir el blog por su correo electrónico antes de todos los demás. Síganme en Instagram y Facebook para ver fotos diarias. Con mucho amor.
xx, 
Caryn