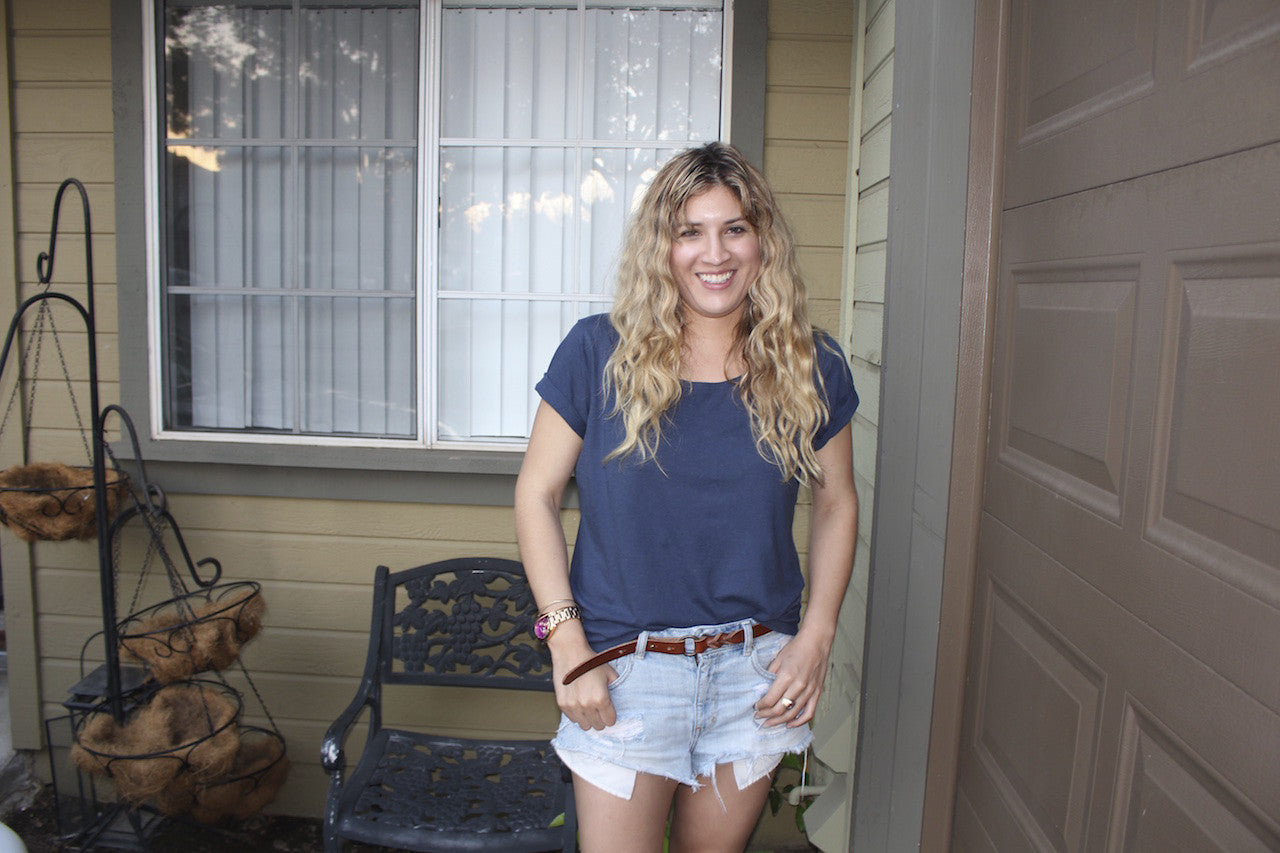 Summer is here! What to wear?

Hi loves!
I'm sorry I've been MIA for a few days! I've been taking finals for class. I'm so excited these past few days have been warmer. Can u believe it! It's June! Finding outfits in the summer that look effortless and cute are hard to come by. I have such a hard time finding tees but I absolutely love these Victoria's Secret ones because they shape your body but fit loose in the right places. I decided to wear a low back scoop t-shirt and some distress shorts! When in doubt  throw on a t-shirt and some shorts.
Outfit details: high waist shorts: American Eagle, low back tee shirt: Victoria's Secret, leather belt: Ann Taylor, Strapless bandeau: Angl
Xoxo!
Caryn