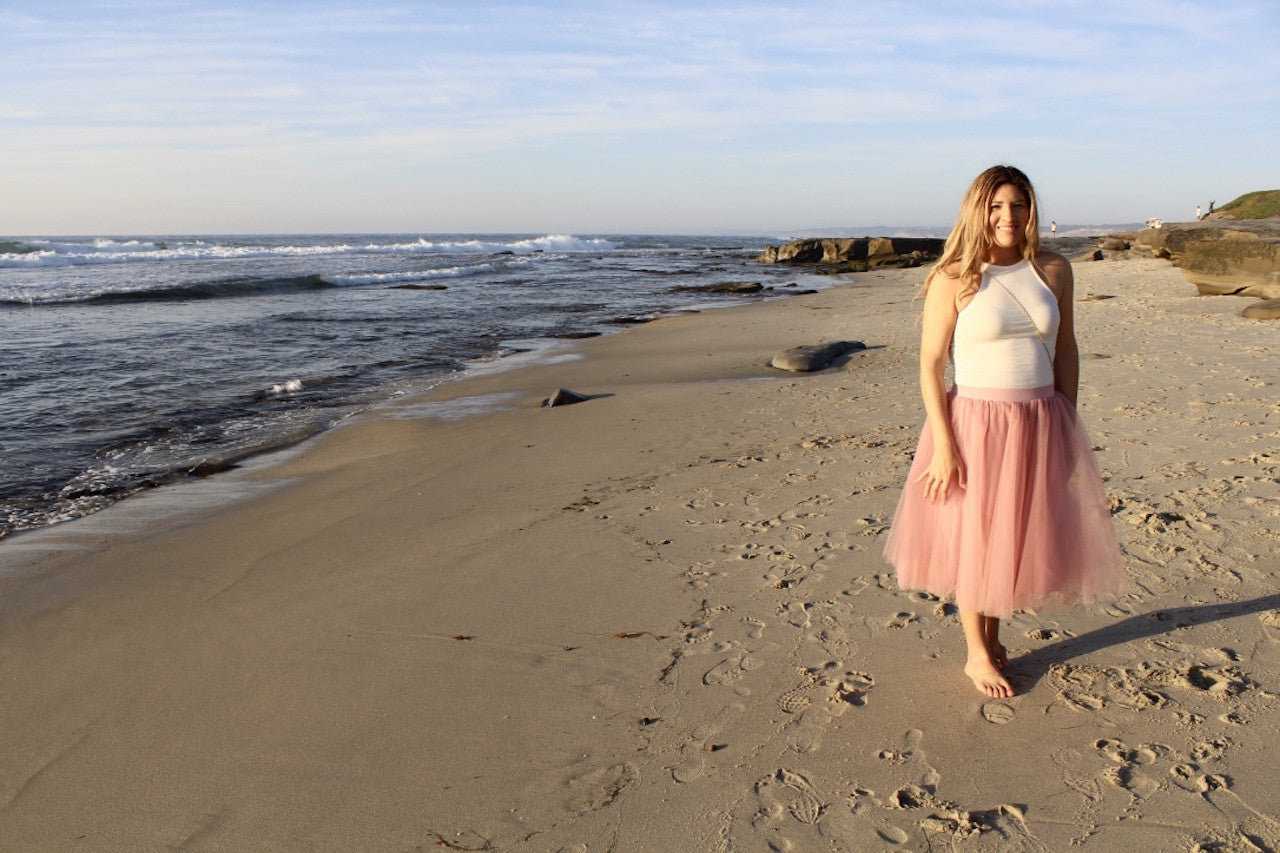 How to Style that Tulle Skirt?
You know that Tulle skirt we have been seeing everywhere? A few tips on how to decide which one to buy and how to style it.
Ok if you are staying away from it because your not sure how to style it. Don't be. One of the main things to remember:
1. length:
 choose a length your comfortable with, There is a mini version, full maxi, and one to the Knee. (like the one pictured above. Depending on the length thats going to determine how you are going to style it. By all means you can mix and match the tips I suggest, just focus on what makes you feel comfortable. 
Mini Skirt:
 You can be more playful with this length. I would throw on some converse and a graphic tee with a pinned up hair look or wavy hair. 
Full length: 
definitely stick with a crop top or tank top. Shoes are your own personal preference. I would personally do some sandals or wedges depending how dressed up you want the look to be. 
​Knee length:
 High heels! This is the perfect length to show off your shoes and calves. I went with a fitted plain tank top look because I was going to the beach, so obviously not showing off the shoes. I wanted a more laid back look. This is my favorite length to play with a denim top and some stilettos to go with the skirt. 
​
2. Decide the placement of the skirt.
Are you going to pull it up above your belly button or right on it? Keep this in mind when choosing a top. 
​3. Choose Your Accessories:
The great thing about the tulle skirt is that you can go all out or pull off the minimal look. I always glam up by outfits. (not on purpose guys) I promise haha. I wanted more of a beach look so I threw on the sparkle on the ankle and ear. If I would decide to pull off the mini skirt version I would wear a metallic silver necklace. For the denim top and knee length skirt definitely a large statement necklace. However if I was doing the maxi length I would definitely rock the arm bracelet. It would completely bring the outfit together. 
You are officially ready to go! Please make sure to tag me on instagram. I want to see you. :) 
xoxo, 
Caryn